slide 0
Get A grade in AP Comp Sc A
While AP Comp Sc A is an excellent college level Java course, it could be daunting and overwhelming for many. The course accelerates too quickly and can seem hard, especially if you didnt get a good teacher. Get timely help. We follow your school curriculum so that you stay ahead in the class, get good grades and really learn Java to score A grade in AP test.
slide 1
Now enrolling 5-12K for Python
Coding skill is futuristic. Coding is like Math. Invest in the future and learn to code under guidance. Our proven daily practice model focuses on problem-solving skills and online support to ensure that you finish once you start. Get an edge by learning how to make computers work for you rather than simply using a computer!
Slide 2
Learn Once, Learn Forever
We focus on the fundamentals of solving a problem using several visualization tools such as Flowchart, Bubble chart and Trace tables. This way, you master one programming language and lay the foundation of the next one.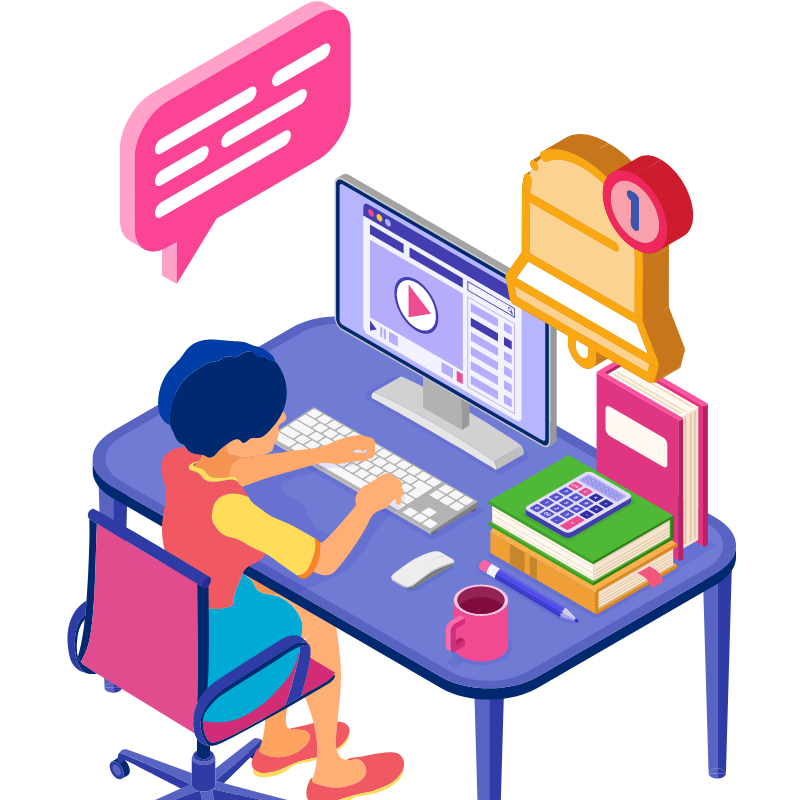 Slide 3
Get help when you really need
Students need timely help, especially when they are stuck in coding. We provide unlimited help to ensure they progress and finish worksheet/practice books on time rather than waiting on the next class/session.
Slide 4
Focus and Grow Problem-Solving Skills!
Rather than getting lost in the coding syntax, we solve problems first by decomposing, visualizing and integrating pieces. This helps a student build logical thinking. These problem-solving skills help students solve different types of problems, not limited to coding problems.
Each of our course is designed and taught with the same basic principle – Learn, Practice, Measure and Collaborate.
We do one thing and do it nicely. Rather than teaching everything, we are focused on giving a strong programming foundation. Each course is built upon the same philosophy – learn, practice and assess.
Each course will teach small concepts, make your practice better and finally evaluate to ensure you are comfortable before moving to the next lesson/unit.
With focus on problem solving skills, you acquire key techniques, learn visualtization tools such as FlowChart, Trace Tables, Bubble Diagram etc and practice enough to master the programming language.
This course is for high school student of US who have opted for AP course on Computer Science. Complete AP Computer Science A syllabus is covered in this course.
Python is relatively easy to learn and is a great point of entry into the programming world. It's simple enough to use by non-programmers, rather than being a language only for advanced programmers.
This course is a great entry point for young aspirants to the programming world. With Scratch, kids can program your own interactive stories, games, and animations — and share your creations with others in the online community. During the course, kids learn fundamental concepts of coding.

This course is for high school student of US who have opted for AP Computer Science Principle. The syllabus is covered with focus on concepts tested in Computer Science Principle exam.
Java is one of the best programming languages created. In this course, you will learn the foundation of programming, Java concepts and apply to several interesting problems.
This is a small course that focuses on thinking like a programmer, teaches basics of computer, get tools necessary to become a good programmer and most importantly sets the foundation for your next courses such as Python or Java. Throughout the course, add valuable tools in your toolbox.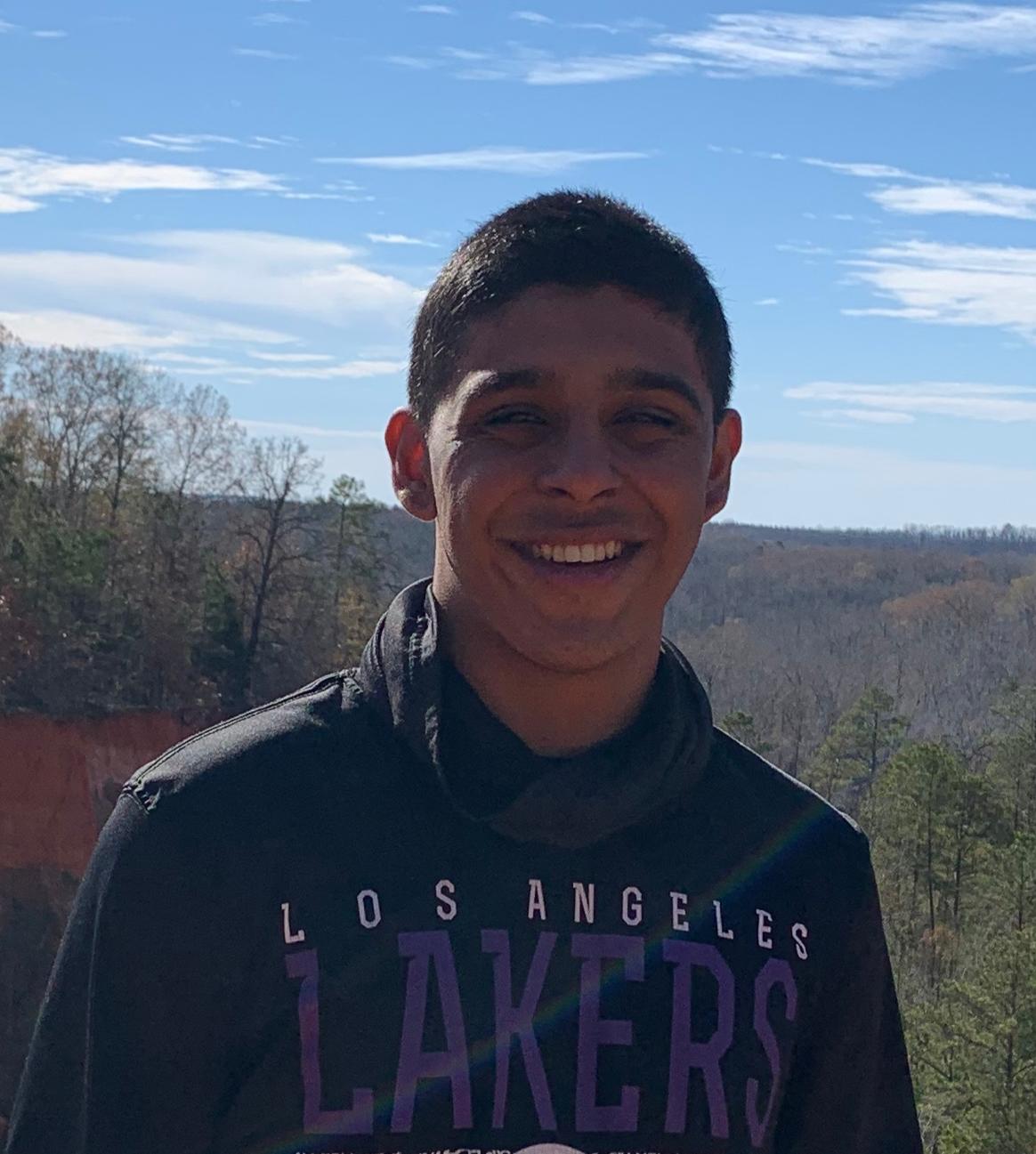 Kush Santosh
"Mr. Singh's straightforward approach to teaching computer science was extremely helpful and made the concepts a lot easier to understand than the way it was taught in school. I feel more confident pursuing CS in college thanks to Mr. Singh."
11th Grader | AP Computer Science A | Atlanta, USA
Raahim
"t is a very fun and engaging class every minute of the class. I'm learning something that will help me with my future and I'm having fun while doing it. Yashvant is a very caring and patient teacher allowing me to do better in class even when i struggle in some areas, and I'm happy I'm taking his python classes."
10th Grader | Python Forever | Atlanta, GA
Advait Sharma
"I must say that Python lessons are very informative and helpful. I am sure that they are going to help me in the longer run. Interesting and enjoyable sessions keep us engaged throughout. Comfortable amount of work set each week to ensure better understanding about the key concepts."
8th Grader | Python Forever | London, UK
Aarya Mishra
"In the past, I tried to learn computer languages, including Python, but it was never as exciting and easy to understand. The online classes, followed by comprehensive assignments, make the learning perfect. Resolution to queries raised is also made in a very supportive way. I find myself lucky to join this class, which will undoubtedly help me in my academics and career progression. I thank Yashvant sir for such wonderful Python classes."
8th Grade | Python Forever | Jamshedpur, India
Get in touch, or enroll now